DO. GOOD. WINE.

make life better with wines that make you feel good.
In every way. WHEREVER YOU WANT.
Meet John Curtis + SONS
Not so much myth as legend, John Curtis is the man who started it all and invention was his middle name. Explorer, maker, doer, seeker, dreamer and schemer. As a young man, John was stricken with oenophilia, a cure for which was thankfully never found. Coming from a family of Scots and Swedes, his values were modest but deep-rooted: hard work, generosity, integrity and humor were his pillars. Launched westward into a series of successful trading ventures, his traditions were handed down to the sons who carry on the business in America.
Kenneth (John) Rochford, founder.
Kenny has only ever worked with wine - from production to general management, most recently with Pinot gurus Kosta Browne and CIRQ. Wine should make life better: fun, beautiful and delicious.
email
Matthew (Curtis) Allan, founder.
Matt cut his teeth at Medlock Ames Winery before masquerading as a cleantech professional. And finally returned to his favorite pastime: making smiles by creating things people love.
email
WEST + WILDER
We created West + Wilder so that really good wines can be enjoyed easily in all the places you love. Inspired by the beauty of California, Oregon and Washington, these West Coast wines speak to those special places. Drinks well anywhere and anytime.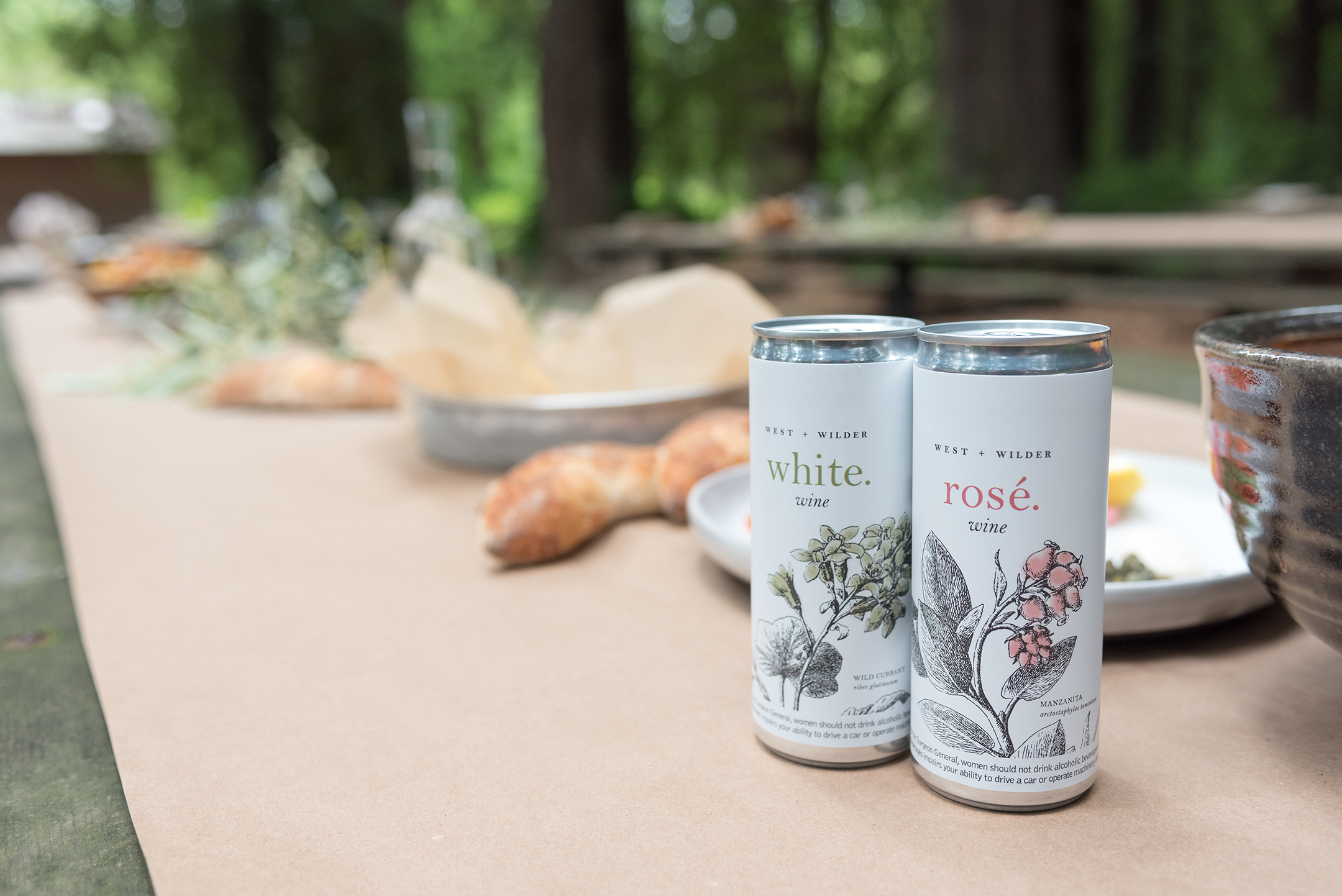 Quality: Beautiful and delicious, refreshing and uplifting wines that make you smile. We craft great wines through our insider relationships.

Convenience: Removing the mystery from when or how to enjoy with a conveniently sized and fresh package. Enjoy now. It's that easy.

Responsibility: The sustainable and recyclable solution, cans are simply the best and safest way to carry your wine. Over 33% more efficient than bottles.